Rowan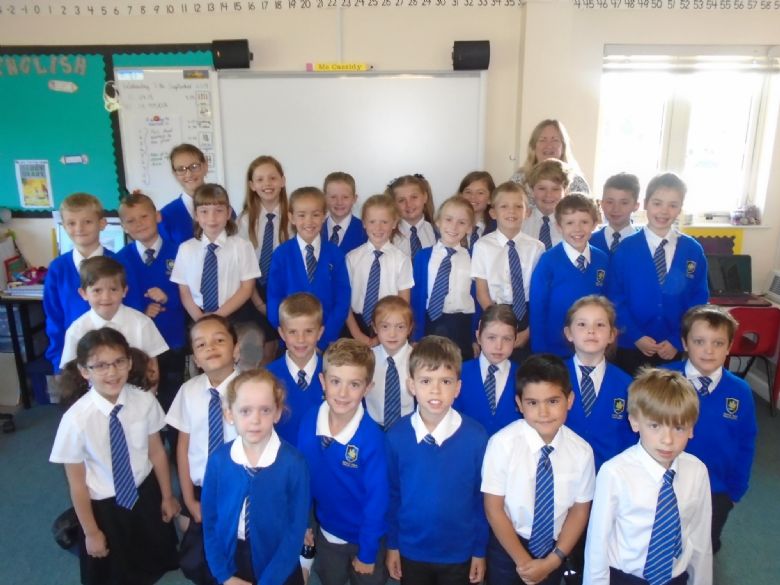 Welcome to Rowan class and to what I am sure will be an exciting, learning packed year. The children have settled in extremely well to their new class and are already showing amazing potential.
The beginning of the year is all about establishing routines and expectations. For some of the children this is their first year in Key Stage 2, which can be daunting. However, in Rowan class, we are a mixed year group of Year 3 and 4. The Year 4 children have been fantastic in showing the Year 3s 'the rope's. KS2 builds on the expectation of independence that begins as early as Nursery.
During autumn term 1 our topic is 'Stones and Bones'. The focus within is History, where children learn about life in the UK during the Stone Age. For the Year 4s, who had an introduction to this last year, there will be lots of new and exciting things to learn and do.
For three mornings, children will split into Year 3 and Year 4 in order to learn their year group's National Curriculum objectives in English and Maths.
National times tables tests will take place this year for children in Year 4. National Curriculum expectations for the end of Year 4 are that children can recall all tables to 12 x. It is really important that children practise at home as well as in school. Children have an individual account with TT Rockstars in order to practise.
As much as possible, Science is linked to our topic. This part of the autumn term we will be investigating rocks and soils. The children will have a focus on working scientifically. They will ask scientific questions, which they will then investigate and discuss. They will use scientific vocabulary and record their findings.
General Housekeeping
PE: Our P.E. is on Wednesday afternoon with Mark from 4 Corners Coaching. Please ensure your child has a full, named P.E. kit. This should be in school every day. Please also ensure all long hair is tied up, and ear rings are either taken out in the morning or provide tape to cover up. No other jewellery should be worn.
Spellings: New spellings go home every Friday. Children will be tested every Friday. They have a yellow book that spellings are stuck in and where they should practise. This book should be in school every day. Please ensure they use cursive handwriting and beautiful presentation.
Reading: Children are expected to read for at least 15 minutes, daily. Their reading book and reading journal should be in school every day. When your child has finished their reading book they will take an AR quiz in school. It is important that children do not rush their reading book in order to fully appreciate and comprehend the story or non-fiction book. When the AR target for the class is achieved, all children will receive a treat of their choice.
Should you have any questions or concerns please speak to me, either quickly before school or for longer concerns we can arrange a meeting after school.