Wrap Around Care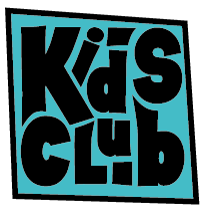 Kids Club is Maple Tree School's Wrap Around care service. We offer affordable childcare during term time and throughout the holidays. If you work or simply need more hours in the day then Kids Club may be just what you need. We offer experience staff and always adhere to the child to adult ratio.
Term time
Breakfast Club 7.30 – 8.55am Monday - Friday £
Kids Club operates from the school in a specially built room attached to the nursery. This means that you can drop your child off at Breakfast Club and they will be taken straight to lessons from there. A Breakfast Club session costs £4.60 a day. Please contact Ms Green in the Kid's Club office on 07950 592745/01767 691180 to book your child in.
Wrap Around Care for EYFS
If your child attends Pre-School, in addition to your free fixed 15 hours there is also an opportunity for you to book paid lunchtimes and extra sessions to provide you with full day wrap around care if required. These additional hours can be pre booked a week or a month in advance. You can also register with our fantastic Kids Club for breakfast and after school care.
Lunch Club costs £2.75 a day or if you want to pay for an extra morning or afternoon session then this can be done at a cost of £8.75. Please contact Mrs Martin in the school office if you are interested in this and she will give you more information.
After School Kid's Club 3.30 – 4.30 / 6.00pm Monday - Friday
Kid's Club will look after you children at the end of the day as well. They have lots of different well planned activities to entertain the children. An after school club session costs £4.30 a day for 1 hour or £7.70 a day up until 6pm. Siblings will be given a discount. Please contact Ms Green or Mrs Martin to enquire about places.
Contact us
For more information or to make a booking please call the Kids Club office on 07950 592745 or 01767 691180.