Key Worker Crew
We have come back from the Easter break and the Key Worker Crew are ready to learn lots about pirates in our mini topic "All Eyes on Deck". Today we made pirate figures using split pins and also drew ourselves as pirates. Also, we wrote a pirate themed story and looked a co-ordinates on treasure maps.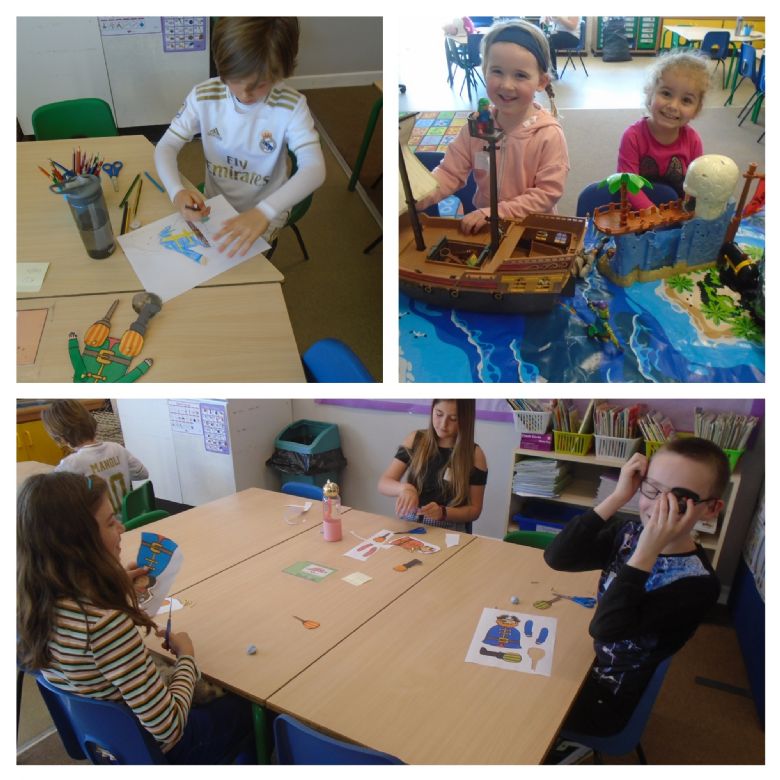 The children of NHS staff and other key workers enjoyed picking rhubarb from our gardening club's vegetable patch. They carefully threw the leaves away because they are poisonous. Then, they washed and chopped the stalks which they stewed with some pear. Next, they helped weigh out the flour, sugar and butter to make the crumble. It was delicious served with ice cream! Yum! The children also wrote out a list of ingredients and a set of instructions. The younger children drew pictures of the pears and rhubarb and even labelled them. Such great fun!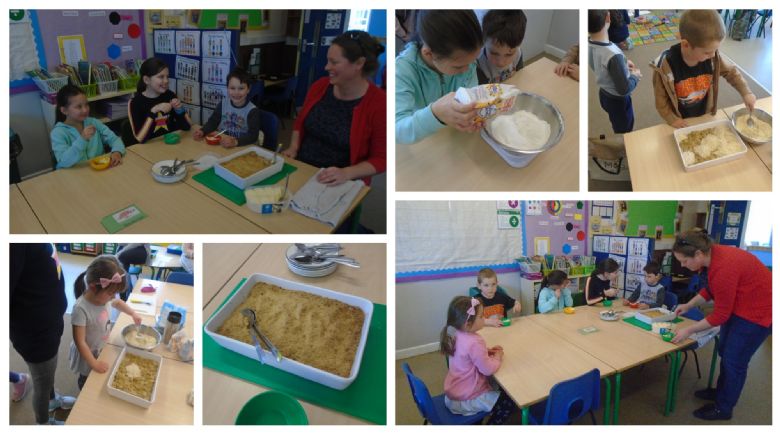 There were many leftover apples and pears from snack so we made juice using a juicing machine. We also wrote some lovely poems after listening to the machine. We described what we heard and saw and used this in our poems. Also, we estimated how many apples would make 200ml of juice and then tested it out. Four small apples make 200ml of juice.