Fir Class
Welcome to Fir Class!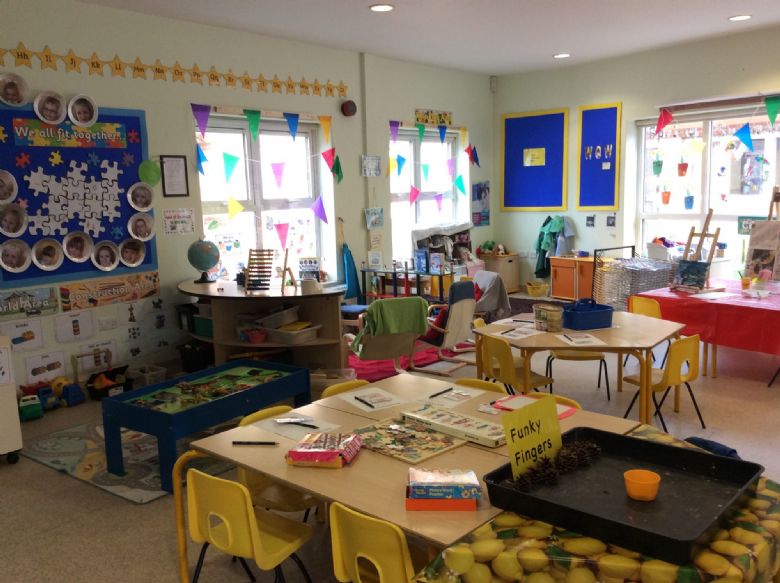 We have had a brilliant start to the year and are having lots of fun already. The children have settled in well and are enjoying their new learning environment inside and outside.
We are very lucky to have some fantastic adults working in Pine class, alongside the class teachers Mrs. Bardell and Mrs Jones. Teaching Assistants Mrs Hilditch and Mrs Hampton support both Pine and Fir Reception classes. Ms Lintott, a learning support assistant supports a child on a 1:1 basis.
Our Library day and PE both take place every Monday.
Phonics books have been sent home and are to be returned on Mondays when a new letter will be added and books will be sent out again on Tuesdays for you to work with your child. It has been great to see your children's efforts with these so far!
Reading books are sent home for you to read with your child and are to be returned every day. Children will read with an adult at least once per week and reading books will normally be changed on Thursdays. We will shortly be sending home 15 high frequency words for your child to learn – new words will be sent home to learn every half-term.
We are very excited about the year ahead and have many interesting topics planned. For the Autumn term our topic is called "Here I Am!". The children will focus on themselves, their families, where they live, likes/dislikes, similarities and differences and we are very keen to share any items/photos your child may wish to bring in to show the class. If you have any questions or concerns, do not hesitate to come and talk to us either briefly before school or after school (when we have more time).