Little Saplings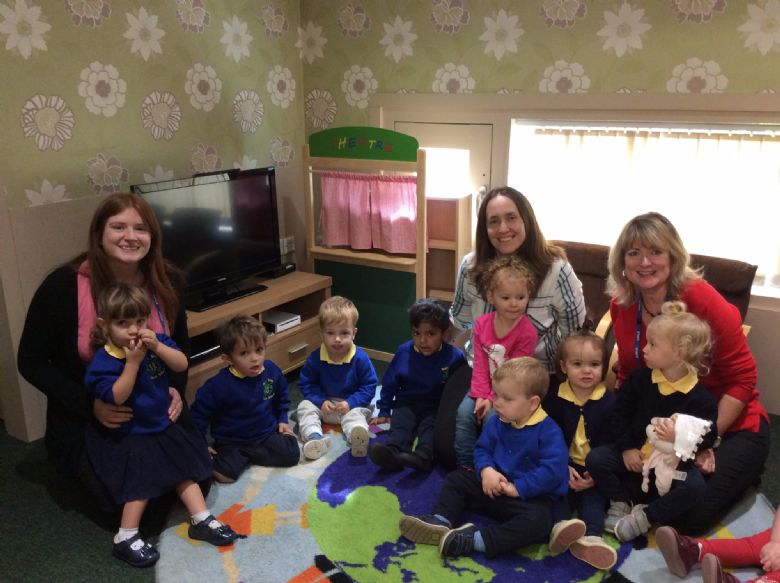 Our pre school class of 2-3 year olds is led by Maria Phillips & Vicky Taylor (Joint Play Leaders) and Kate Whiting (Play Assistant). We aim:
To provide a stimulating and safe environment for the children attending the setting which will develop their self-confidence and self-esteem.
To encourage their social skills and give assurance, encouragement and appropriate praise.
To introduce children to new experiences and concepts which can be built on throughout their lives.
To work in partnership with parents.
To ensure staff are suitably qualified to provide learning experiences for all the children.
Learning which is structured, balanced, relevant to the child and related to the real world.
To provide a curriculum which takes account of, and responds to the children's developmental needs and allows them to make good progress related to their differing abilities.
To provide a curriculum which promotes the Early Learning Goals.
To follow a curriculum which provides equal opportunities for learning and development for all the children in the setting
To assist children's transition to nursery.
We are based in a bright airy room next door to the nursery. We have a lovely new purpose built garden for the children to enjoy all year round but also use the main early years play area alongside the older children.
We accept children from 2 years of age. Fee payers and funded children are all welcome. During your children's time with us they will develop their social skills and self confidence. They will experience many different play activities within a stimulating, fun and safe environment. Children transition into the nursery class (Lime Class) in the term after they are 3 and we work closely with nursery staff to ensure that we support children and their families with this.